Redefine the Future of Home with LG Electronics
Apply to the LG Future Home Global Innovation Challenge
and stand the chance to win a paid pilot opportunity and long term commercial agreement
"WE ARE LOOKING TO PARTNER WITH STARTUPS AND SMEs TO CREATE NEW CUSTOMER EXPERIENCES TOGETHER

We envision a future where everybody within LG can easily join forces with external partners to create value for our customers. As a recognised leader in home appliances, we are looking to continually raise the bar to create a more inclusive user experience and sustainable tomorrow."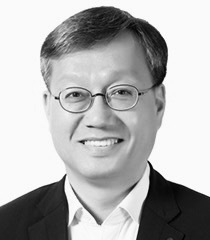 - Saikee Oh, EVP & R&D Center Leader
We Are Looking for Solutions in Four Areas
LG Electronics aims to identify high potential startups, SMEs or other corporates with relevant technologies to collaborate and co-innovate with LG Electronics Home Appliance & Air Solutions company. LG Electronics is searching for technology solutions in the following categories: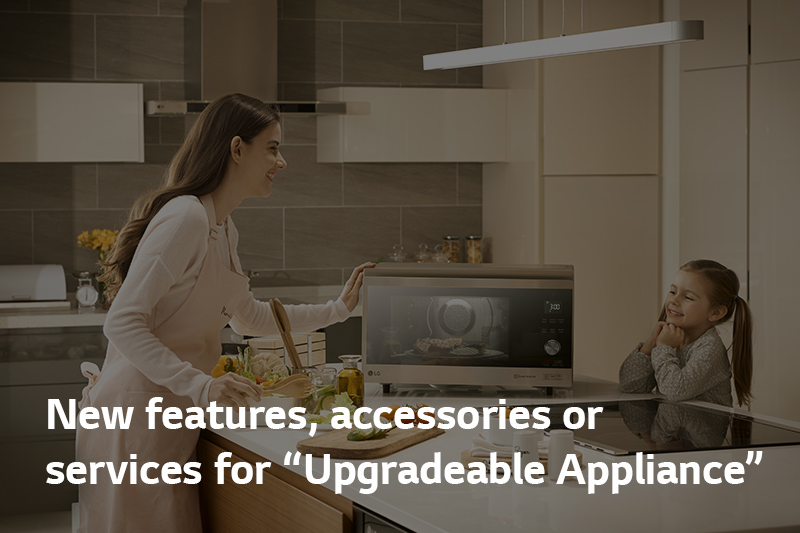 Context
From the moment a customer buys a traditional appliance, its function is decided and unchanged. However, customer experience can be further enhanced by upgradability such as hardware add-ons, accessories and over-the-air S/W upgrades made available via the LG ThinQ platform. Customers will have the flexibility to constantly upgrade to better performing, more convenient, and engaging products, and services.
Examples:
What kind of features could be added to home appliances such as fridges, air conditioner units, washing machines, vacuum cleaners, air purifiers, etc.?
How could the appliance be built differently to enable 'over the air S/W upgrades"?
Which services or upgradable features enable new subscription based business models?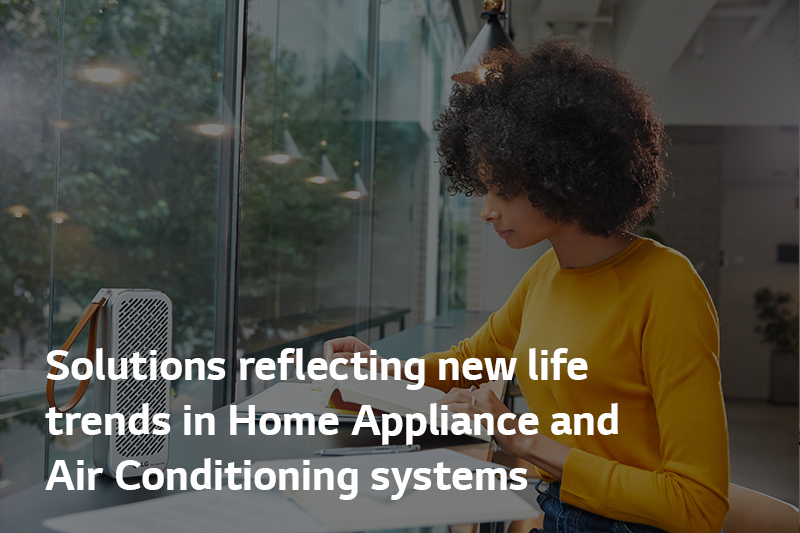 Context
Covid-19 has caused a fast transition in lifestyle trends which have affected home appliance use greatly. People have become more health and hygiene conscious after the pandemic. Demographic changes led to an increase in single households as well as the elderly population.

Examples:
What kind of features could be added to home appliances and air conditioning systems for consumers who are more health-conscious?

How could we improve the mood and mental health of our users by using their biosignals to control the behaviour of our appliances?

What are new features in appliances that can be geared towards single households/elderly/younger generations?
How can appliances be built-in into future mobility solutions?
How can heating, cooling, air purification, monitoring, and others be converted into portable or wearable devices?
Are there new business models that can incorporate the solutions for the above challenges?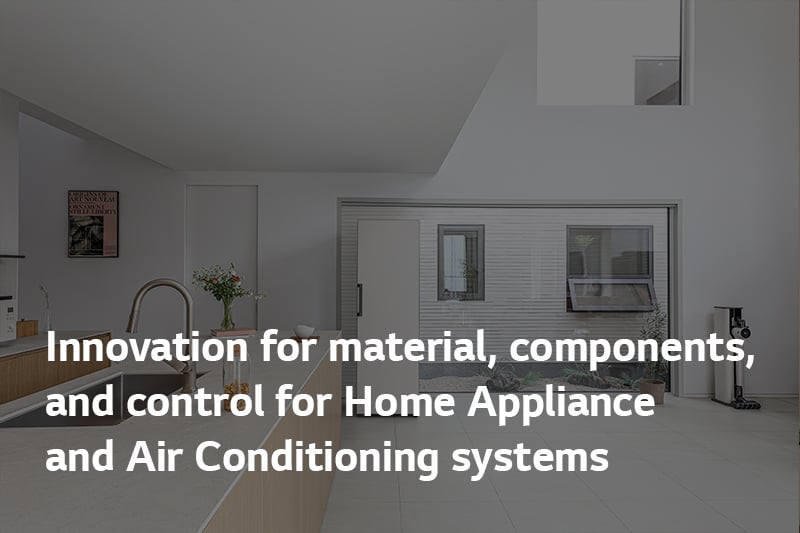 Context
How could existing products be improved with new technological developments,greatly? How could for instance new materials and components enhance the performance, durability, recyclability and finish of appliances.

Examples:
Are there any new/advanced materials or components such as motor, compressor, water & air filters, etc. that can be applied to currently existing home appliances?
Are there innovative S/W solutions to improve the performance of current existing home appliances?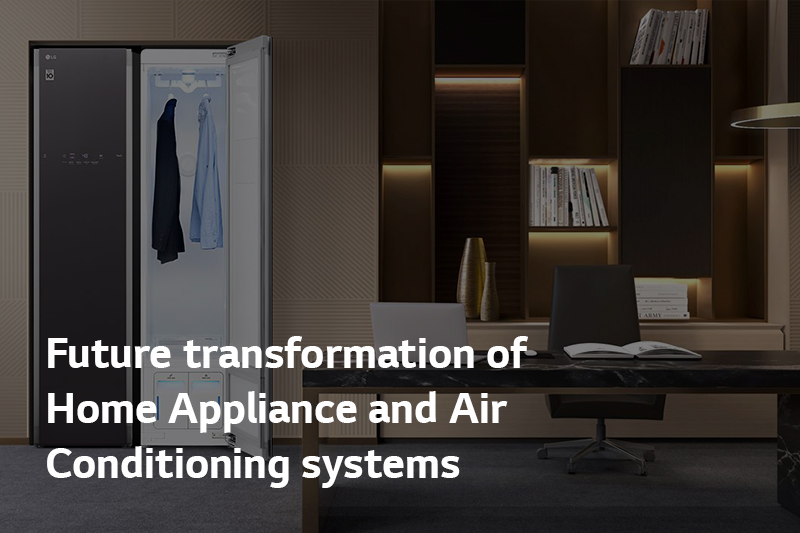 Context
In this fast-changing business environment, it is critical to not only keep up to date but to predict and plan ahead. The home appliance industry is digitally transforming as well as moving to strengthen ESG management. In particular, it is targeting the trend of "value consumption" with products that emphasize eco-friendliness.

Examples:
What are key digital transformations that can be expected in the home appliance and air conditioning businesses?
How can the home appliance and air conditioning business change in order to promote sustainable growth?
How can digital transformation help support customer-centric services?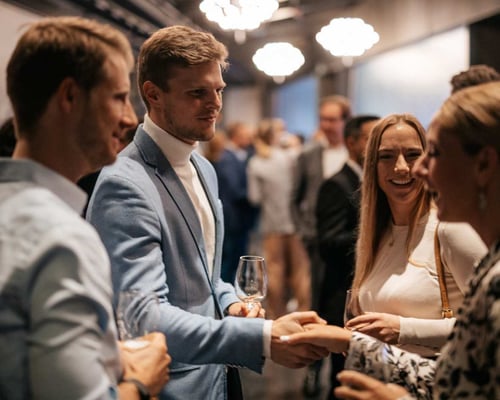 Validate your business, and tap into a multi-billion dollar market through LG Electronics's global sales channels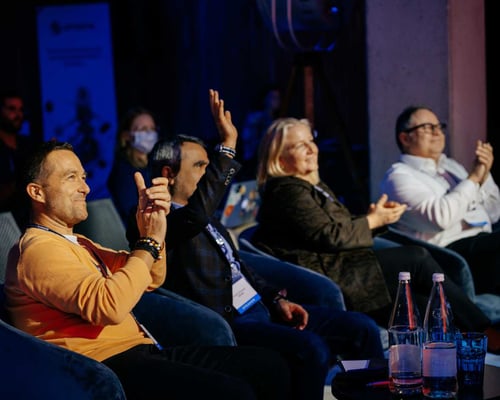 Receive project funding and development support to co-create solutions with Home Appliance & Air Solutions department that can be integrated into real products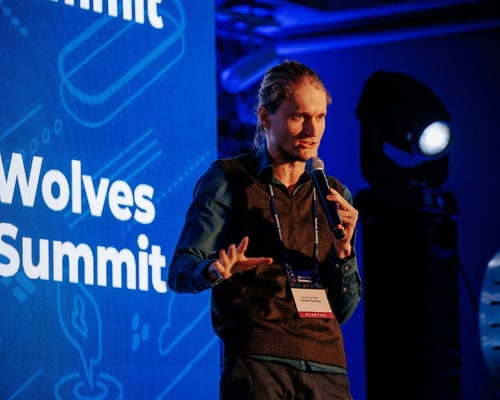 Top 10 finalists will be sidetracked to pitch in the semi-finals at GPC Wolves Summit for a chance to win €200,000+ in cash and services sponsored by Wolves Summit including Pre-Pitch Mentorship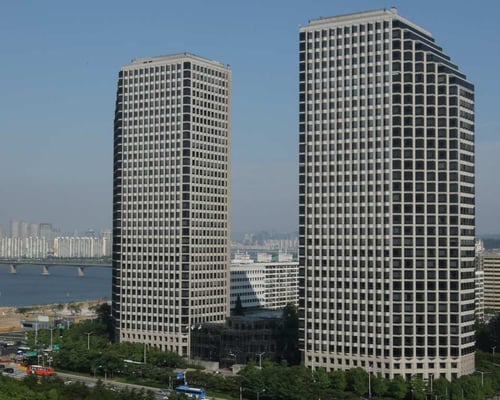 Top Finalists will receive the opportunity to present their technology at LG Electronics's HQ in South Korea

Companies (startups/SMEs/other corporates) and researchers with promising solutions in the identified focus areas

With a working technology that has passed the Minimum Viable Product (MVP) stage (TRL-6 - technology demonstrated in a relevant environment)

And a fully committed team ready to engage in a long-term partnership with LG Electronics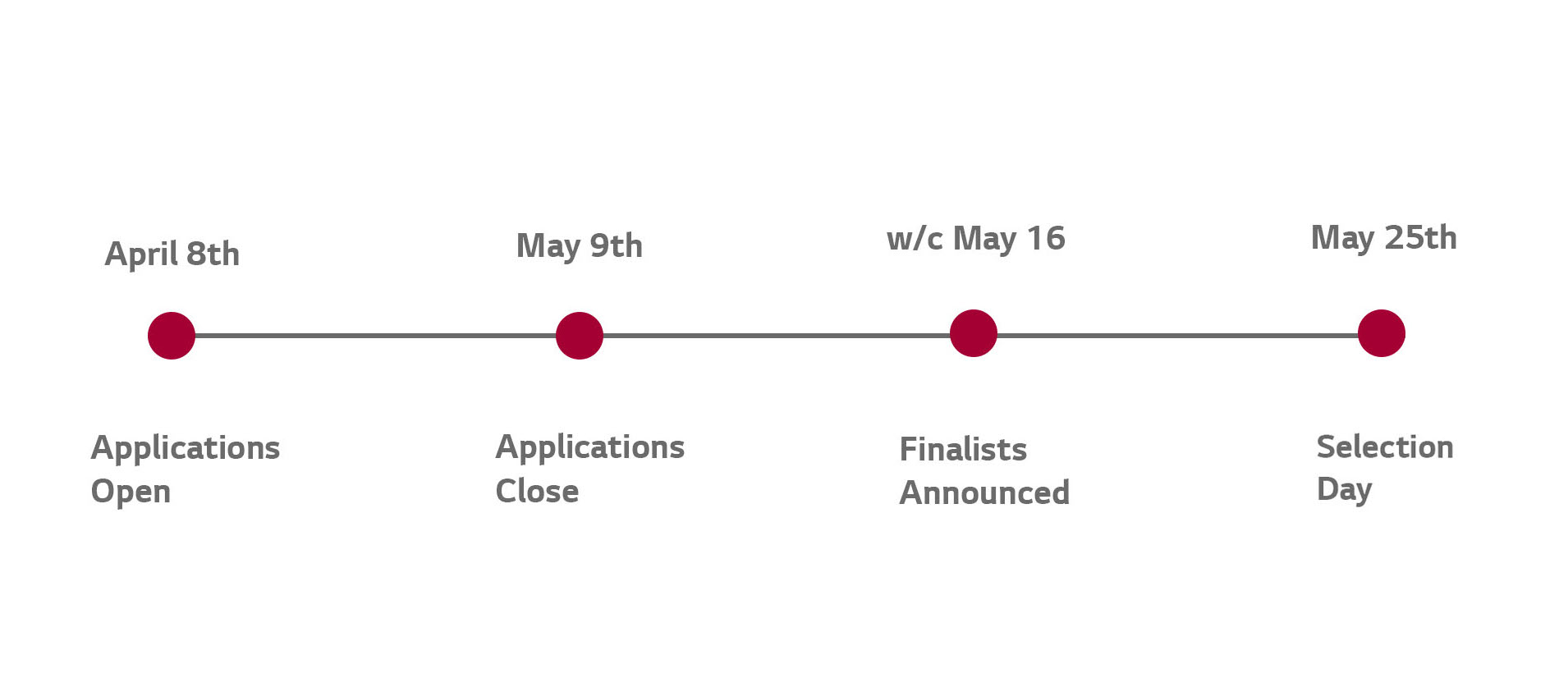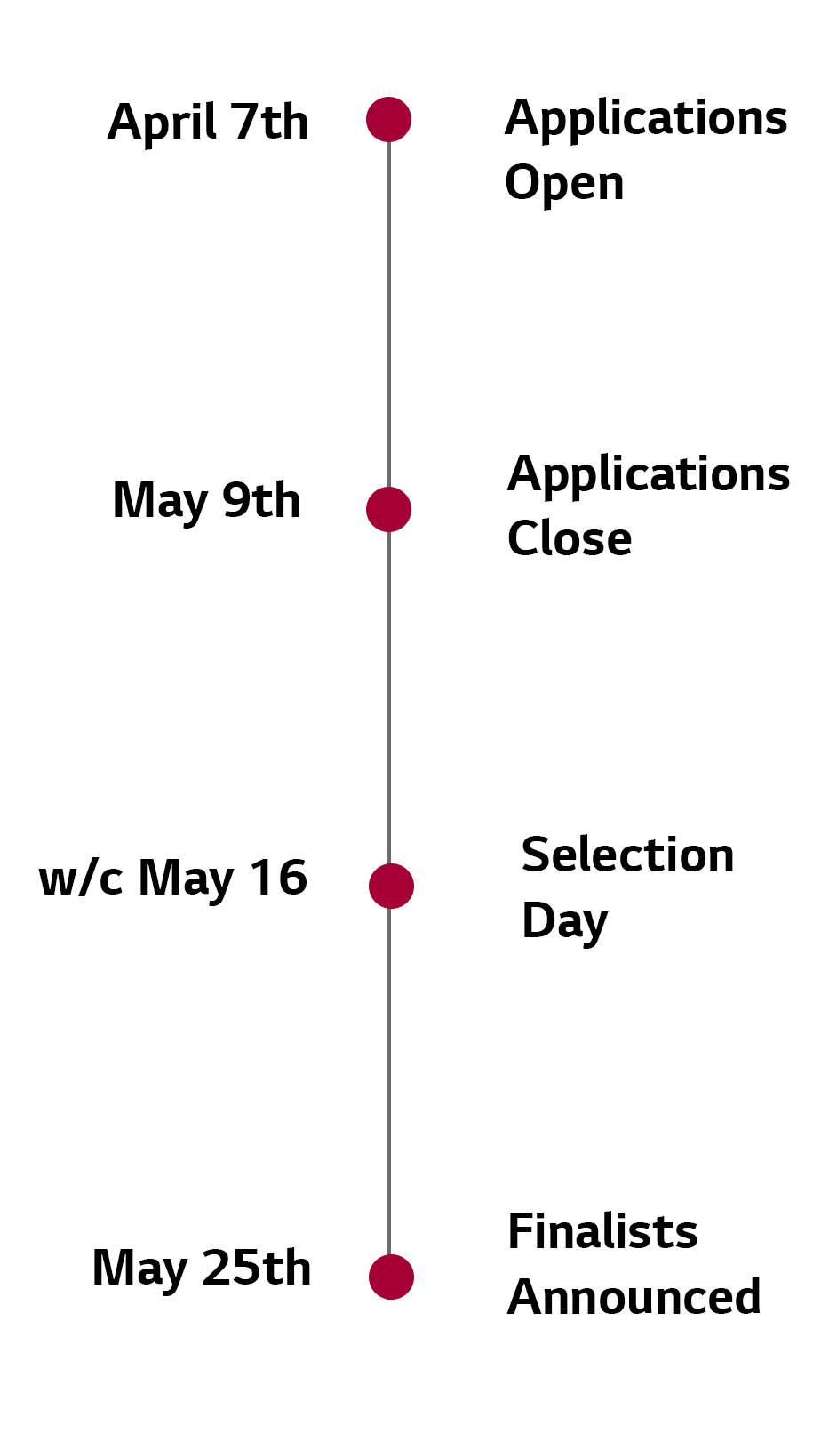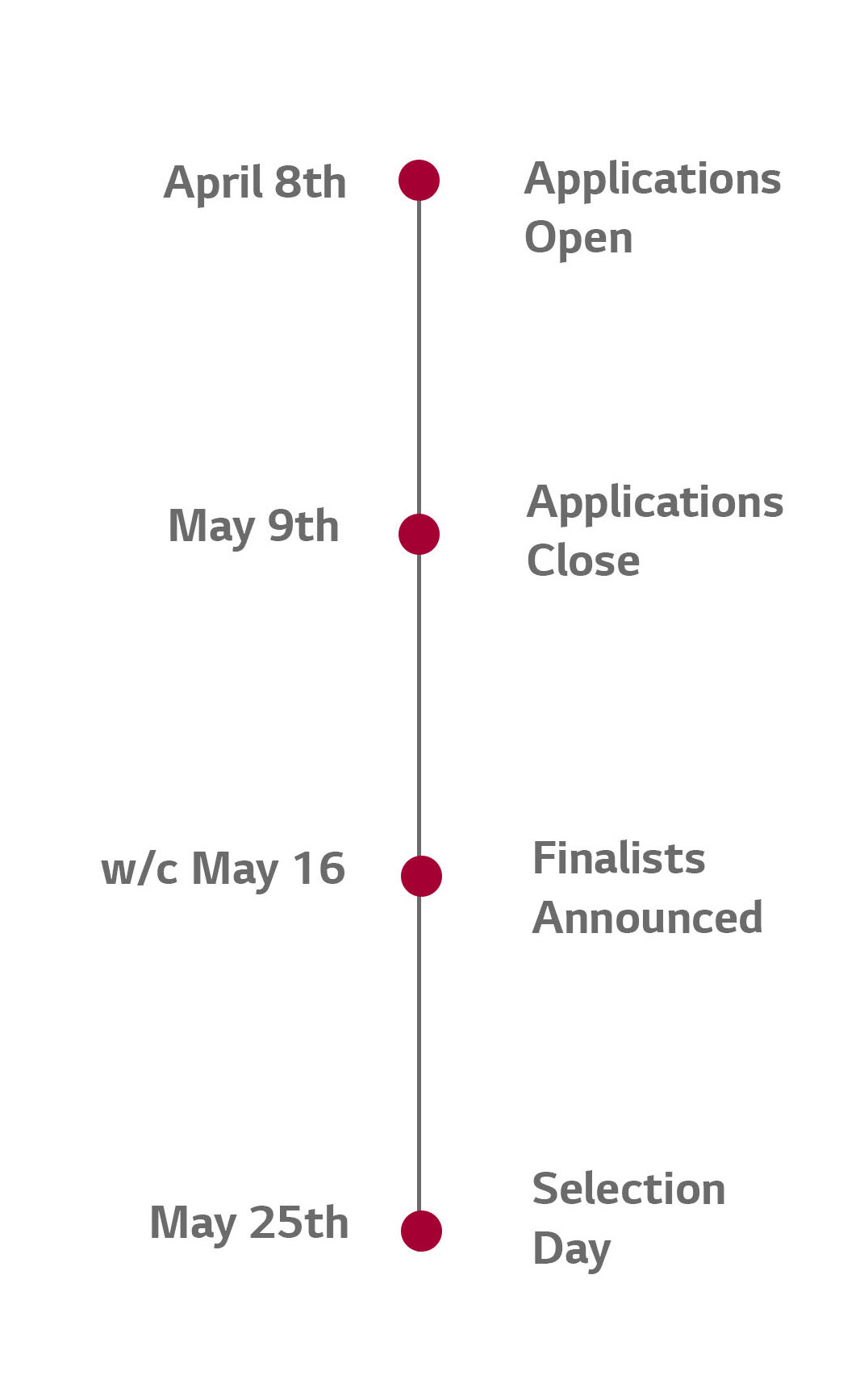 Redefine the Future of Home with LG Electronics
LG Future Home is the Venture Client Unit of LG Electronics, a global leader in Home Appliance & Air Solutions field. Our systematic Venture Client approach matches solutions from our partners with real business opportunities inside LG and keeps LG on the front lines of innovation.

In exchange, we provide our startups access to the home appliances and air solutions industry through long-term partnership opportunities.
Wolves Summit is an integrated deal-flow and digital marketing platform for investors and tech companies, offering year-round engagement through digital events, corporate innovation challenges, and startup scaling activities.

Saikee Oh
Executive Vice President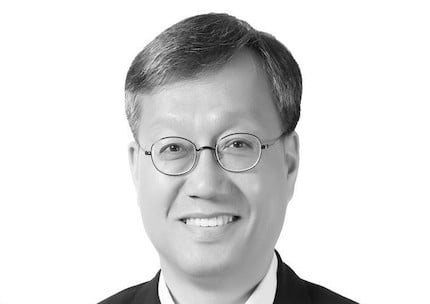 Saikee Oh is heading LG Electronics Home Appliance and Air Solution R&D center. Before joining LG he graduated from Seoul National University, and received a PhD degree in mechanical engineering from KAIST (Korea Advanced Institute of Science and Technology).

Tae-Hong Park
Head of Venture Client Unit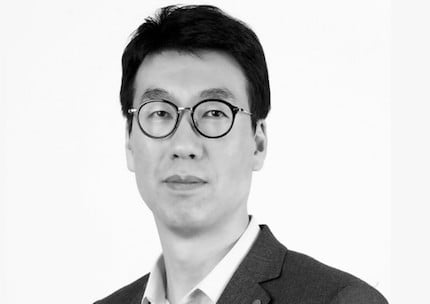 Tae Hong has extensive experience in his career from co-founding a startup in US to SMB, management consulting, and also a large multinational company. He is very familiar with the startup culture and understands how the dynamics work between startups and large corporations. Also, his expertise in home appliance industry and technology along with business development experience brings the balanced perspective to the team.

John Han
Venture Partner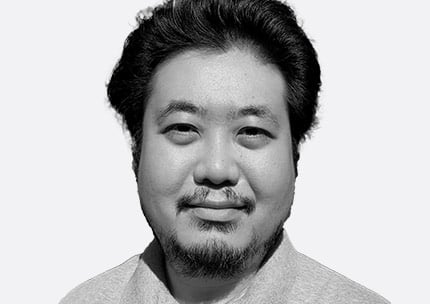 John Han is a Director of Open Innovation and Partnership overseeing North America for LG Home Appliance and Air Solution. He has 17+ years of experience with multinational technology companies leading wide range of external partnerships in the areas of corporate strategy, product planning, business development, and open innovation. He holds MS in Mechanical Engineering and MBA.

Kyle Yoon
Business Manager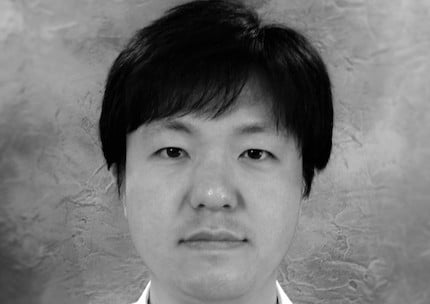 Kyle is down-to-earth product manager who is wrapping LG appliances around with delightful ownership experience. He is passionate about sustainable social impact that comes from combination of conscious thought and revenue drive. He's been around LG long enough to know how things work here. He went to all-boys boarding school in the UK, and earned his MS in semiconductors and MBA in California. One too many bottle of Napa washed away his British accent.

Michael Holtkamp
Venture Partner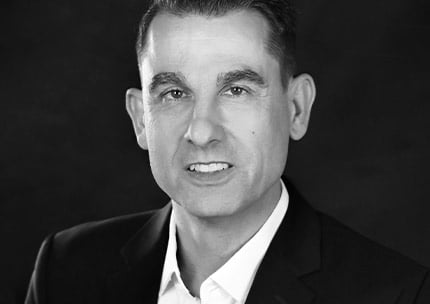 Michael has long year experience working in and leading open innovation activities in a wide range of application fields within LG. He is very familiar with the European startup culture and innovation ecosystem. He initiated strategic partnerships with startups, but also with other corporates. Michael worked in the telecommunication and semiconductor industry before joining LG and he has an engineering degree in electronics and computer engineering.

Sebastian Meyer
Venture Partner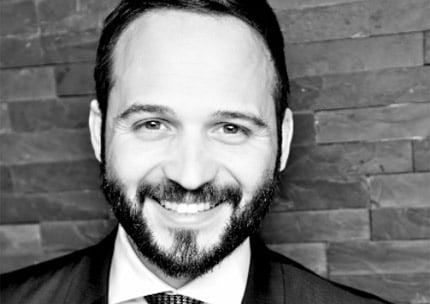 Sebastian is passionate about deep technologies that can create clean energy related impact and new consumer-centric smart home experiences. Before joining LG Future Home he successfully initiated technology collaborations and strategic partnerships for various LG Group affiliates in the areas of next generation display, semiconductor devices, advanced materials and artificial intelligence. Sebastian earned a Ph.D. in Electrical Engineering and a M.Sc. in the field of Nanotechnology.

WHO CAN APPLY FOR PROGRAMME?

We expect post-MVP and/or post-TRL 6 stage solutions that fit one of the four challenges.
Startups, scaleups, SMEs and spinoff with innovative solutions are welcome.
WHAT DO YOU EXPECT TO SEE WHEN IT COMES TO THE TEAM?

There are no specific criteria or requirements when it comes to the team or the founders, however, previous experience in managing PoCs or working with venture client units would be preferable. Furthermore, an ideal team has both, business and technological skills represented in its structure.
IS PRIOR INVESTMENT A MUST TO APPLY?

In the case of startup/scaleup enterprises, investment is a good indicator of maturity and traction – especially if the investor is a well-known firm or angel.

In the case of spinoffs, bootstrapped businesses or SMEs, the company's or the mother company's financial status plays a major role.
ARE THERE ANY RESTRICTIONS IN TERMS OF GEOGRAPHY?

It is a completely global programme, therefore, there are no specific restrictions. We are expecting applications from Asia, Europe, Israel and the US.
CAN SPINOFFS APPLY FOR THE PROGRAMME?

Yes, spinoff enterprises, innovative SMEs or technologies are welcome if they left the MVP or TRL 6 stage.
HOW DO WE APPLY?

You must fill out and submit the application form that you can find on this website.
WHAT IS THE APPLICATION PROCESS?

All applicants must fill out and submit the application form on this website. Upon receival, our evaluator team starts the evaluation.

In case the evaluators have any further questions, they will contact you immediately, otherwise, they will be in touch with the results by the 20th of May, 2022.

The 10-15 finalists can pitch live or online at Wolves Summit 2022, in front of the selection committee of LG. At the pitch event, the committee will select the most suitable candidates for a PoC.

The finalists will be also shortlisted for the Great Pitch Contest organised by Wolves Summit where they can pitch in front of investors.


WHEN WILL I GET NOTIFIED REGARDING MY APPLICATION?

All applicants will be notified by the 20th of May, 2022
DO WE HAVE TO PHYSICALLY ATTEND TO WOLVES SUMMIT 2022 IN ORDER TO PARTICIPATE IN THE CHALLENGE?

No, as it is a hybrid event, it is not necessary to attend in person.
HOW CAN WE INCREASE OUR CHANCES OF SELECTION?

The more detailed your application is the better, but please use easily understandable and plain language. Also, we would recommend neat and readable visual materials – e.g. decks and brochures.

Please also articulate clearly, why your team is competent and how uniquely you tackle the challenges - and most importantly what the main benefits will be for LG.
WILL I RECEIVE DIRECT INVESTMENT OR ANY FINANCIAL SUPPORT FROM LG?

The most important aims of the programme are to provide access to the customers and collaborate with LG through the venture client unit – not to provide direct investment. In terms of financial support, there is a high possibility that LG covers the costs of the PoC.
WILL I RECEIVE ANY BUSINESS OR PRODUCT DEVELOPMENT SUPPORT FROM LG?

It is possible to carry out joint development activities with LG if it is required, where LG can provide the necessary environment, expertise and equipment.